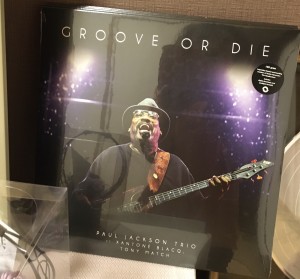 Remembering Paul – Whirlwind Recordings – Paul Jackson Trio – Groove or Die
March 18 2022 – marks one year since esteemed bassist Paul Jackson died, aged 73, after an illustrious career in music with a far-reaching legacy.
In 2014, Paul Jackson released Groove or Die on Whirlwind Recordings with Xantoné Blacq on keys and Tony Match on drums. Last year, the album was re-released on high quality, 180-gram LP in its first and only vinyl pressing.
Here is the full article with interview featuring Tony and Xantoné and a link to buy Groove or Die, Paul's 2014 release with the Trio on vinyl, CD, and download.
https://www.whirlwindrecordings.com/whirlwindinfocus-remembering-paul-jackson/
-Tim Boomer-